Older versions of this plugin may not be safe to use. Please review the following warnings before using an older version:
This plugin is up for adoption. Want to help improve this plugin? Click here to learn more!
This plugin allows you to use CppNCSS build reporting tool.
The report result: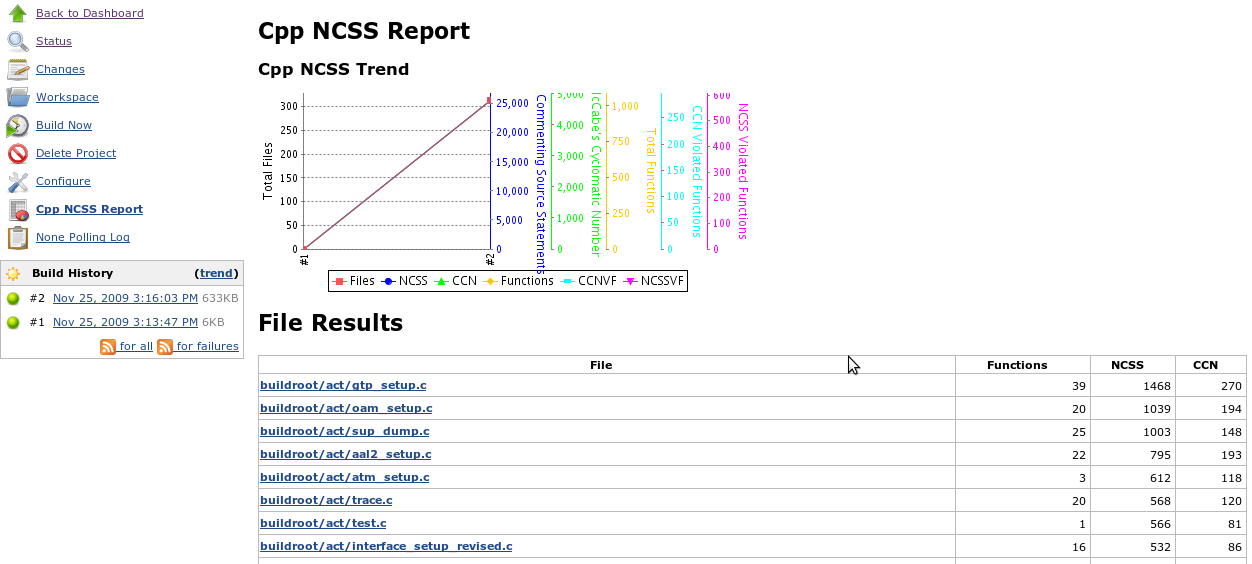 Configuring the CppNCSS Plugin

You can configure use cppncss plugin to report in your project's configuration page:

Change Log
Version 1.2 (Feb 03, 2018)
Version 1.1 (Feb 18, 2011)
Fix number parse error for ncss/ccn, etc.
Avoid build failure when previous build does not have cppncss report.
Version 1.0 (Jun 3, 2010)